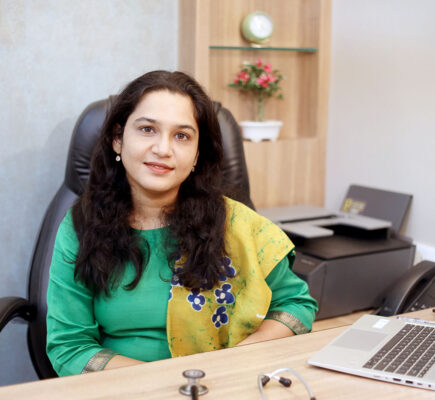 MD, Fellowship in Neonatology and
Consultant Paediatrician and Neonatologist
Dr Vaidehi has completed her MD at KEM and trained in Neonatology at Wadia's Children's Hospital and has spent over 12 years in the field, gaining valuable experience and knowledge, working at premier institutions.
She loves kids and acknowledges that child health greatly impacts and affects adult health. She can help and advise mothers on how to help them understand their child better, know what problems children can face and how to address them.
Dr. Vaidehi is recently certified as an Allergy and Asthma specialist, with expertise in management of pediatric cases.